Lisbon is the capital of Portugal. It has a diverse history with many prior civilizations claiming its stake in it. Pheonecians, Gerreks and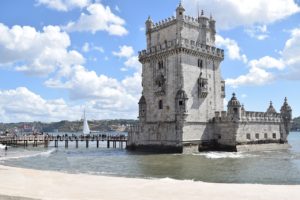 Carthaginians, Romans were all part of its ancestry.
The city was struck by a terrible earthquake in 1755, and since then it's been greatly revitalized, yet it still keeps its historical sentiments.
With such a diverse history, it offers a sense of longing with its unique wines and traditonal fado music. Journey around its neightborhooods of Bairro Alto, Baixa, and Alfama to get a sense of history, its modern renovations, its unique nightlife and its longing culture. Lisbon will have you longing to stay once you visit it.
Fado – Portugal Poetry and Music about life
Lisbon's unique flavor of entertainment is the fado, an unique expression combination of both singing and poetry. In Lisbon, it is usually sung by an individual with accompaniment of twelve-stringed Portuguese guitar and a six-stringed viola. The poetry-song is usually about longing: painful events, love, hope and different themes that evoke intense feelings. According to natives, once you know fado, you'll understand life. Watch the video below, listen and you'll hear the passion coming through from the singer.
Places to Visit in Lisbon, Portugal
Bairro Alto District – THis is the place to visit at night. The area has many casas de fado (portuguese famous music and poetry) and nice bars and clubs. During the daytime it has idyllic parks to visit and Baroque churches.
Estrela Basilica (Basílica da Estrela) – Dona Maria I promised God anything is she was given a son. When she got her wish she built this magnificent church. It has a big dome that can be viewed from miles away. The nativity display has over 500 figures and it's worth going to.
Parque de Sao Pedro de Alcantara – A beautiful park for picnics.
Santa Justa Lift (Elevador de Santa Justa) – Go up this elevator for fantastic views of Lisbon. The elevator or lift connects downtown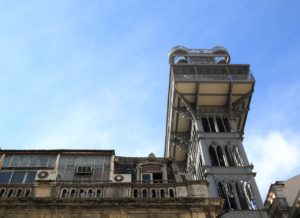 Lisbon with Carmo Square in Bairro Alto which is more uphill. The lift is itself an attraction due to its magnificent neogothic architecture. The lift was built by an apprentice of Gustave Eiffel, creator of France's Eiffel Tower.
Museu do Chiado – Contains works from famous 1850-present artists. Displays of art, sculptures and mixed media can be seen. Portuguese's most famous artists are on display here.
San Sebastiao – Comprises two magnificent art museums:
Museu Calouste Gulbenkian – A private foundation named after oil tycoon who left his art collection here. IT has Egyptian , Greek, Islamic, oriental , european pieces from 15th-20th century.
Centro de Arte Moderna – Contains Modern art collection of Poruguese talent.
Belem District
Tower of Belem – One of the most popular and most often photographed towers in all of Portugal, commonly seen in Lisbon postcards. Built by Manuel I as a harbor fortess to defend entrance to Targus River and Jerónimos Monastery. It is beautiful sight to behold inside and out. Inside the tower Designated as a UNESCO World Heritage site in 1983.
Jerónimos Monastery (Mosteiro dos jeronimos) – With its amazingly Renaissance detail and its magnificent Gothic arches, the

Jeronimos Monastery is a sight to behold. This monastery was established in 1502 as a thanksgiving to Vasco da Gama's successful expedition to India. It is one of the most popular attractions in Lisbon. The cloisters are a sight to behold with each column detailed with coils of rope, coral, sea monsters and more.
Ajuda National Palace (Palacio Nacional da Ajuda) – One of the first neoclassical buildings found in Lisbon. A palace for the Portuguese royal family for 110 years until Queen Maria Pia was overthrown by a military coup.
The Belém Cultural Center – Comprised of 3 large art pavillions full of exhibits. There is also an entertainment area where lots of concerts and or other performances can be viewed.
Alfama Disctrict
St. George's Castle (Castelo De Sao Jorge) – Located at the end of an uphill walk you will see this amazing castle that was built by Visigoths in the 5th century, but completed by Moors. It contains the best views of the city and is a must see attraction.
Graca District
Panteo Nacional – Burial ground for famous statesmen.
Museu Nacional do Azulejo – Museum devoted to tile works. Tiles are an art form in Portugal, used to cover exteriors of older buildings. The museum covers the history of tile architecture from its beginnings in Moor domination until present.
Igreja de Sao Vicente de Fora – Dedicated to Saint Vincent, Lisbon's patron saint. It is a resting ground for many of Portuguese's royals.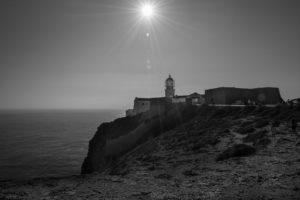 It has numerous tiled architecture.
Festival of Santo Antono
This festival which occurs June 12th and 13th is one of the most popular in Lisbon as well as in all of Portugal. It is the most anticipated festival of the year. During this time streets are filled with banners and ribbons. At night there are fireworks and many events and parties happen throughout Portugal's cities. Streets are crowded throughout the city. There is a big parade through Lisbon's biggest streets. People dress in folkloric clothing and revel through the streets tasting farturas (Portuguese pastries), grilled sardines and ginginha (cherry alcohol). The festival is named after Santo Anotonio a saint that helped poor people and considered a festival where losers can enjoy the festivities.
Travel Information
When you travel to Lisbon, Portugal you may want to stop by the Welcome Center 210 31 28 10 located at Pr.do Comercio. You may get the Lisbon Card which entitles you to entrance to many attractions for a flat fee. You may also go to Pllacio da Fox, Pr. Dos Resturadores. 213 46 33 14.