Island Paradise – Maui, Hawaiian Islands
Anyone looking for a tropical vacation has to put Maui at the top of the list to at least consider. The Hawaiian islands are unique in the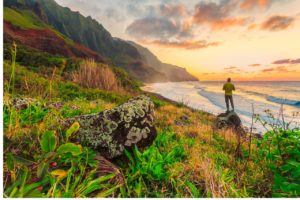 world in many ways, and the island of Maui showcases this fact above all others. Along the shore, the island has beaches for every activity imaginable, seasonal humpback whale migrations, plus areas for snorkeling, wind surfing, and more. Inland, it features tropical rain forests, waterfalls, and a giant dormant volcano with an other-worldly feel. Thanks to its popularity, it is easy to get to from the mainland US as well, with direct flights from several cities. With all that it has to offer, it's no wonder Maui has been voted as the best island in the world multiple times.
Maui – Island Overview
Maui is shaped roughly like a figure 8, with the eastern loop being significantly larger. The vast majority of visitors arrive via airplane, at the airport in Kahului. I highly recommend renting a car during your vacation, as Maui is surprising big and the attractions are widely distributed through the island. You can also rent a car for the day to visit some of different areas, so if you plan to spend most of your time lying by the pool or at the beach, you could save some money that way.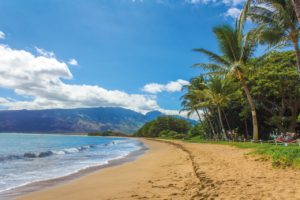 The first decision you'll have to make is where to stay. There are three main areas of Maui that cater to tourists: Kapalua, Kaanapali, and Wailea. Kapalua is on the northwest coast, and is probably the most "exclusive" with only a few hotels and high end condos. Kaanapali, just down the coast but still in the northwest area, is by far the largest developed area, where you will find several miles of beachfront hotels and condos with a wider variety of prices and options. Along the southwest coast of Maui lies Wailea, which has several high end resorts, as well as a few more moderate options as well. All three areas offer great beaches, with golf courses and plenty of restaurants. If you are going to be staying for an extended period, consider splitting your time between the Kapalua/Kaanapali area and Wailea, with a day or two in Hana in between.
Kaanapali
On the northwest side of Maui is the largest stretch of beach and development known as Kaanapali. The beach ends at the north with an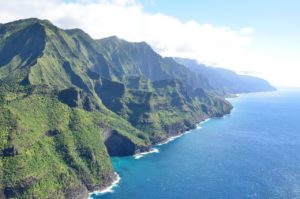 outcropping known as black rock, which is a great location for snorkeling. It is also the location where a sunset cliff diving ceremony is performed nightly. Arrive about 30 minutes before sunset to get a good location and enjoy the show. There is a public parking ramp right next to the Sheraton Black Rock if you are driving, but it can fill up quickly and the next public parking lot is at least a half mile down the beach.
The beach at Kaanapali is at least a mile long, with a paved but narrow boardwalk that runs the length of it. Along the way are a series of high rise hotels and condos, most with pools, poolside restaurants, and beach activities (volleyball, surf lessons, boogie board rentals, etc.). In the middle of this stretch is also the small but upscale Whaler's Village shopping mall, with plenty of boutique stores and of course more beach front restaurants.
On the north side of black rock, it is less developed, but there are still plenty of condos and a few hotels. This area is still considered part of the Kaanapali area, with the airport beach and North Kaanapali areas. North or black rock is quieter and less expensive, but a little more remote. Just make sure if you chose to stay in Kaanapali that you know exactly where your condo or hotel is located.
I suggest to rent a car during your stay which will made it convenient to visit the other areas, and you could go to the grocery store and do some cooking yourself, which will save you a lot of money.
Kapalua
This area is mostly known for the location of the Ritz Carlton, and the famous Kapalua golf courses. There are actually three courses as part of the complex, with the ocean course being the most famous, and host of the Mercedes Championship PGA even every winter. The Ritz and the golf courses sit on the side of a large hill, which affords them panoramic views of the coastline and blue ocean below. It is also a popular spot for beach weddings.


The area is also the location of my personal favorite beach, Napili. This is a small cove that is absolutely beautiful, with nice waves for body surfing. Snorkelers will want to head to the next beach north, Kapalua, which has gentler surf and coral formations that are great for snorkeling.
Parking for Napili is mostly on the small side streets nearby, and it is not marked very well, so you'll want to ask or keep an eye out to make sure you don't miss it.
The area past Kapalua is more remote and far less populated. During the winter months, it is popular with the local surfers as there are some nice swells offshore here. Note that the road around the north side to Kahului is typically considered off limits to tourists and driving on it may void your rental car contract. It's still worth driving about 15 minutes past Kapalua where the road is still paved and well maintained to see this corner of the island.
Wailea
Along the southwestern side of Maui lies another big tourist area, known as Wailea. This area is home to some of the most expensive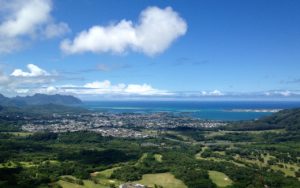 hotels in the area, as well as more golf courses and beautiful homes dotting the hillsides. The beaches here are beautiful, as expected, and there are great locations for snorkeling.
If you are in the area, be sure to stop at the Wailea Shopping Center to visit Lappert's. They are famous for their ice cream and fresh-made waffle cones. Just thinking about their employees running their ice cream scoops through the creamy tubs is enough to make my mouth water. My other absolute favorite are the onion rings at the Maui Onion restaurant poolside at the Renaissance hotel. They are made fresh from sweet Maui onions, and are absolutely delicious!
Past Wailea the area becomes much more desolate and offers some great vistas. You can drive through black lava fields and see some wild coastline where a few of the most rugged locals live. As with many drives on Maui, it is slow going so you'll want to allow plenty of time. You'll find yourself likely making frequent stops anyway for dramatic pictures along the way. Note that the road stops soon after Wailea, and you cannot reach Hana along this southern route (unless you are with a local in a 4×4 that knows where he is going).
The Road to Hana
Hana is on the far eastern side of Maui, and can only be accessed by car around the north side. The road goes around the giant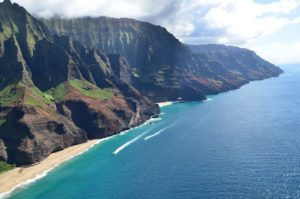 Haleakala crater, and winds its way along the coast, offering dramatic views of the coast and the lush tropical forest as well. The road itself is impossibly twisting and narrow, and is frequently clogged with cars trying to navigate the trip. The drive is not treacherous, but it can fatiguing, and you are also almost guaranteed a lot of rain. The reward however, is once again a very unique corner of the island, with black sand beaches, the seven sacred pools, and the town of Hana itself. If you decide to go and have time, I'd recommend you stay overnight in Hana, which will allow a little more leisurely pace. You can also take a small plane or helicopter to get to Hana, but in this case, getting there (and back) is most of the fun.
One must stop along the is Waianapanapa park and beach. This black sand beach is set among dramatic black lava cliffs, and the "sand" is pulverized lava, made by the incessant pounding of the ocean waves.
There is also a great beach in Hana bay itself that is worth a visit when you get there.
The seven sacred pools are past Hana by about 30 minutes by car, with more places to stop along the way to see waterfalls, dramatic ocean views, etc. The pools are formed by a series of small waterfalls that come down from the Haleakala crater to the ocean. Allow some time to hike around the area, and maybe even go for a swim. If you stay overnight in Hana, consider coming here first thing the next morning, as it is always crowded, but less so early or late in the day.
Haleakala – Dormant Volcano
Any visit to Maui Hawaii would not be complete without a trip to the top of Haleakala. Driving to the top of this dormant volcano, you'll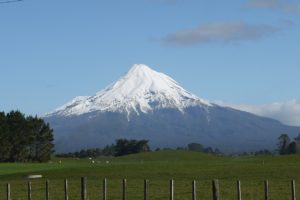 soon forget you are in Hawaii, and feel more like you are on another planet. The temperature drops off dramatically as you drive up the crater. At the top, you'll be rewarded with a view of the eerie landscape, mist, and the rare silver sword cactus, which grows nowhere else on earth. The best time to go is actually for the sunrise, but plan for at least an hour drive once you reach the foot of the crater. It's best to inquire with your hotel or local guide to make sure you allow yourself time to see it.
There are plenty of options for hiking around the crater, as well as a museum and the Maui observatory. Another unique option that you should consider is biking down the mountain. For these trips, you ride in a van uphill, then coast down at your own pace. It's a great way to take in the fantastic view while feeling the fresh air. Most tours will provide you with a windbreaker, which you'll definitely need for the first part of the descent.
Lahaina
If you are anywhere near the Kaanapali area of Maui, Lahaina is a must stop. This classic Hawaiian town does have a little bit of a touristy feel, but it is still great. Spend a few hours just strolling the streets, gift or wedding t-shirt shopping, people watching, and enjoying the always gorgeous weather. Not to be missed is the giant banyan tree near the government center. This tree spans about a square block and is impossibly old and large.
Lahaina is also the town where many of the tours leave for whale watching, snorkeling, sailing, submarine underwater excursions, and Lanai. It is also where the Maui Hard Rock Cafe is located if that is on your to do list.
Iao Needle / Iao Valley
In the center of the western part of Maui is the Iao valley. This is a nice park to spend an hour or two hiking around and seeing the famous Iao Needle rock formation. In my opinion, it is not worth a trip all by itself, but if you are already out and "in the neighborhood," it is worth a short detour to see.