Panama has got it all. Rainforests, mountains, beaches, a modern city, the canal and people from all over the world. Welcome to the most multicultural and exciting place in Central America.
Panama means "the place of abundant fish," but people like to say that everything is found in abundance here. And it's true, as visitors will quickly discover for themselves. You'll find an abundance of wildlife in Panama's many national parks, an abundance of white sand beaches, hundreds of islands, more banks and shops than you would have dreamed possible, the Panama Canal and, of course, a fantastic quantity of fresh seafood, including fish.
Panama land with incredible beaches on two oceans; seven distinct Indian cultures; nearly 1,000 different bird species in vast national parks; over 1,500 islands perfect for diving, fishing, surfing and kayaking; fascinating historical monuments; and, last but not least-a thoroughly modern infrastructure. Welcome to Panamá, cultural bridge of the world. Panamá really is much more than a canal!
Tropical Paradise – Santa Catalina
Santa Catalina, Panama offers beautiful black sand beaches on the shores of the Chiriqui Gulf in the state of Veraguas. It is a fishing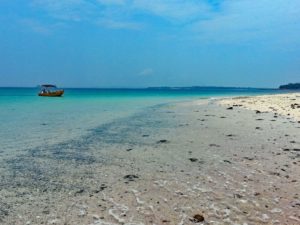 village which existed in quiet seclusion until discovered by adventurous surfers in the 1970s. Protecting their hidden world class surf, Santa Catalina was kept secret by the surfers for quite sometime.
Today, Santa Catalina offers a smattering of surf camps, low cost hotels and a few eating establishments. Still fairly secluded, the closest town with ATM, grocery, other basic service is Soná which is about an hour away.
Literally a tropical paradise, Santa Catalina offers some of the best surf in Panama, the closest access point to Isla Coiba with its world class diving, great local dives and fishing and quiet charm for relaxing. It's beautiful beaches, lush forest and friendly people make it a great stop for travelers wanting to enjoy some of the best of Panama's natural beauty and local flair on a minimal budget.
Santa Catalina Beaches
The beaches of Santa Catalina are wide black sand beaches created by rivers flowing from the surrounding hills and farms. The 2 primary beaches are Playa Santa Catalina located in front of town at the end of the paved road and Playa El Estero on the eastern edge of town at the end of the dirt road.
The width of the beaches is determined by the level of the tides. Santa Catalina tide changes can be as much as 20 feet in a given cycle, creating an additional quarter mile of beach width and maintaining clean, uncluttered beaches.
Most of the fishing trips, dive trips, and other boat traffic launch from the beach at Santa Catalina. El Estero is a bit more secluded and home to the Oasis Surf Club. It El Estero offers gentle waves and a good sand bottom for learning to surf, body surfing or pleasant swims.
Surfing Santa Catalina
Surfing in Santa Catalina Panama is world class. Kept secret for years by Panama's surfing elite, word has gotten out about Santa Catalina's consistent and powerful break. Santa Catalina offers the most consistent, easy to line up, big wave in Central America if not all of the Americas. Even still, because of it's remote location and the number of options, surfing is relatively uncrowded much of the time.
Most of the surf is for experienced surfers with the exception of Estero, where beginners can practice on smaller, yet consistent waves and a sand beach.. Lessons and board rental are available from a local surf camp.
For experienced surfers, Santa Catalina offers powerful hollows that break both left and right. The bottom is rocky and the volcanic rock can be tough on feet, heads and boards! The waves roll in year round and typically range 4 to 15 feet, with the largest between February and August when faces can push 20 to 25 feet.
The water is warm year round. Wetsuits are not needed. Bring plenty of sunscreen, warm water wax and a pair of reef shoes to protect against the volcanic rocks.
Scuba Santa Catalina
Like the surfing, Scuba diving in Santa Catalina is world class. Local diving is excellent and in just over an hour, you can be diving in the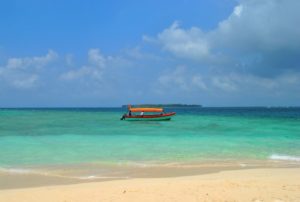 Isla Coiba National Marine Park. Isla Coiba is often referred to as a cross between the Galapagos and Cocos Islands.
The word "panama" is an indigenous word meaning an abundance of fish. Diving in both of these areas illustrates the truth in Panama's name. Large schools of tuna, wahoo, and other game fish can be seen as well as numerous pelagics, such as white tip reef sharks. Seeing eagle rays, barracudas, and turtles are very common.
June to September, sightings of humpback whales, wintering from South America are possible. Depending on the season, possibilities include pilot whales, orcas and dolphins. Shark possibilities include whale shark, tiger, bull and hammerheads.
The only land based scuba operator in Santa Catalina is Scuba Coiba. They use a 25 foot fiberglass boat set up to accommodate 6 divers comfortably and have well maintained rental equipment. Their staff is mulilingual, including english, spanish and german.
Getting To Santa Catalina
Santa Catalina is about an hour and a half drive South Southwest from Santiago. Whether you are coming from Panama City or David,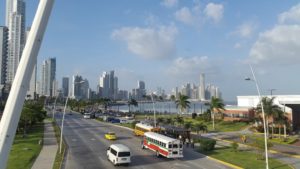 you will travel through Santiago.
Santa Catalina is a five to six hour drive from Panama City's Tocumen International Airport and a four to five hour drive from David. The roads have recently been paved up to the edge of Santa Catalina, making 4 wheel drive no longer a requirement.
Using public transportation, buses can be ridden from Panama City or David to Santiago. In Santiago, change to the bus to Soná. In Soná, catch the Santa Catalina bus.
Catalina Culinary Options
The number of options for eating are as limited as the accommodations as other services in Santa Catalina, but they are amazingly good and extremely affordable. Most are open air and offer limited menus or none at all.
The best breakfast in town is at the Tropical Fruit stand located a half a block from the beach on the paved road. Breakfast is about a dollar and they offer a variety of fresh fruit smoothes for about the same price.
Steaks and burgers are availabe at the Argentenian owned Los Pibes. Nightly pasta dishes are available under the palapa covered patio at the Italian owned Oasis Surf Club. Local fare is at Viankas and Pizza is made in a wood burning oven at the combination pizza shop and surfer hang out down the road.
Meals range in the $1 to $4 range for breakfast and $3 to $8 for dinner.
Getting Around Santa Catalina
Most visitors to Santa Catalina travel around town by foot. There are two primary roads in Santa Catalina. The main street which is the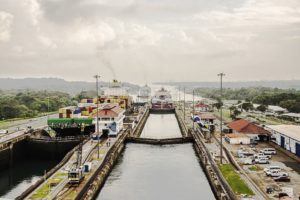 paved road that brings you to town and ends at the beach, and an unpaved road that heads east to Playa El Estero. This road has several small branches that fork off and head toward the sea.
The whole area can be traversed by foot in 20 to 30 minutes. If you chose to drive, generally, 2 wheel drive is okay, unless you are going to venture further into the countryside, cross rivers, or drive on beaches. You will also find you make plenty of friends from the visitors who chose to travel by foot if you are one of the few that have an auto!
Bocas Del Toro – The Caribbean side
While Costa Rica has always been known as the tourism capital of Central America, people are finally catching on to the hidden gem that is Panama.
There are many great perks of visiting Panama when compared to Costa Rica. For starter its a lot cheaper. All-inclusive packages to Panama are roughly 30% cheaper than Costa Rica.
Panama is regarded as having the best roads in all of Central America. The currency used in Panama is the Balboa. The Balboa is ALWAYS the equivalent of the US Dollar. Due to this, the US dollar is taken everywhere. So there is absolutely no need to exchange currency at the airport when you arrive.
The big beach destination in Panama is on the islands of Bocas Del Toro. These islands are on the Caribbean side of Panama.
No top 10 list of cheap beach vacations should be complete with without these collection of beautiful islands.
You can go hopping from one island to the next on water taxis to see all of the amazing beaches that Bocas has to offer.
Bocas Del Toro Hotels aren't the generic, cookie-cutter hotels that you expect to see in most tourist. You won't see the big name hotel chains, but you'll find hotels that are actually ran by the owners of the hotels, what a novel concept!
You can go visit Red Frog Beach on the small island of Bastimentos where you'll not only see a beautiful beach but see countless of these little red frogs that are the main inhabitants of the island.
You can also take a snorkel trip to Dolphin Bay and swim with the dolphins.
If you're a surfer than you might want to take a trip to Bluff Beach. You'll find consistent 4-5 ft waves.
Each island has its own unique niche that caters to different people. The good news is that they are all just a short water taxi ride.