Travel to Central America
Central America consists of Belize, Costa Rica, El Salvador, Guatemala, Honduras, Panama, Nicaragua
Did you know that – The Belizean shoreline water temperature averages between 79 to 83 degrees F?
Did you know that – there are 850 species of birds; 1,000 species of butterflies and 1,200 varieties of orchids in Costa Rica?
Did you know that – the size of El Salvador is 20,720 sq km; slightly smaller than Massachusetts?
Did you know that – Guatemala is famous for the ruins of Tikal and other ancient Maya cities?
Did you know that – the nickname for Honduras is the Banana Republic because it grows and exports a lot of bananas?
Did you know that – Panama uses the US Dollar for bills but the coins are called Balboa?
Did you know that – Lake Nicaragua houses the world's only freshwater sharks known as Nicaraguan shark?
Visit Belize
Did you know that – There are about 200 cayes (islands) in Belize, most of them located inside the Belize Barrier Reef?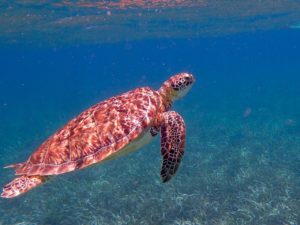 An English-speaking paradise nestled between Mexico and Guatemala, Belize is a thoroughly stable, independent nation that's become a Mecca for ecotravelers and a tourism investor's dream.
Belize is perhaps best known for its ecotourism, particularly its spectacular diving. But ecotourism no longer means roughing it in this tropical paradise. Today's Belize, an English-speaking country wedged between Mexico and Guatemala, is more accessible and comfortable than ever before. Its soaring mountains and pristine jungles are the backdrop to cities and towns with all the modern comforts including an international airport, major banking institutions and a solid telecommunications infrastructure. And it is easier than ever to explore the many Mayan ruins that dot the country, a member of the Mundo Maya Organization.
Visit Guatemala
Cultural and natural riches, ranging from exquisite arts and crafts to the mighty ruins of Tikal or the beautiful reaches of El Peten's rainforest, attract visitors to Guatemala. Here the Maya culture is alive and well-more than half of the country's population are full-blooded Indians-and Guatemala's Spanish heritage is evident in its colonial architecture. Pristine lakes, volcanic peaks, jagged mountains, deep ravines and an ever-changing landscape hide villages awaiting your visit and a flora and fauna renowned the world over.
Visit Costa Rica
There are many wonderful and unique things about this country
Costa Rica's natural attractions draw ecotourists from around the globe: nearly 30 percent of its territory is protected, and Costa Rica has approximately 5 percent of the world's biodiversity.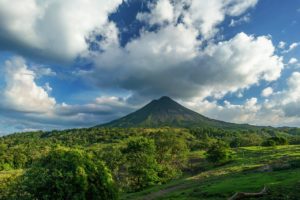 Costa Rica is a country with just about everything: nearly 30 percent of its territory is protected, making it an ecotourist's paradise. Visitors can enjoy incredible biodiversity, lush rainforests, active volcanoes, white-water rafting and many more adrenaline-pumping activities. For golfers, Costa Rica is a fast-growing, world-class golf destination.
The Cariari Country Club at the Melie Cariari Resort is considered to be the finest course in Central America. The region's first outpost of one of the world's top luxury hotel chains, the Four Seasons Resort Coast Rica at Peninsula Papagayo, boasts a signature golf course by the legendary Arnold Palmer. The country straddles the Pacific Ocean and the Caribbean Sea, making it a year-round paradise for water-sports enthusiasts. But Costa Rica also has its hip urban side. San Jose offers museums, architecture, fine dining and nightlife to satisfy any taste. As the Costa Ricans, called "ticos," say, "this is pura vida!" (life at its best).
Visit El Salvador
El Salvador welcomes visitors with a beautiful Pacific coastline and verdant volcanic uplands, along which run two, almost parallel, lines of volcanoes.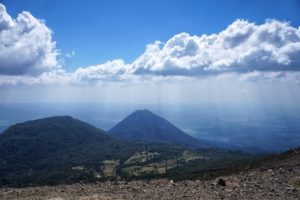 El Salvador may be smaller than its neighbors in Central America, but this just means its multiple attractions are more concentrated and thus easier to enjoy. El Salvador welcomes visitors with a beautiful Pacific coastline and verdant volcanic uplands, along which run two, almost parallel, lines of volcanoes. The countryside is breathtaking, offering not only "green" adventure but also a look back into time: El Salvador forms part of the Mundo Maya and is currently home to the presidency of the organization.
Here you'll find riches of this ancient civilization, as well as great cultural traditions and a wide variety of flora and fauna. For beginners to experts El Salvador is a surfer's dream-come-true. The high-ranking surfing spots of La Libertad, near San Salvador, El Sunzal, El Zonte and the wild El Este (the east) will deliver various surf conditions.
Accommodations, like the waves, differ from place to place. The capital, San Salvador, is a cosmopolitan city with good restaurants highlighting the country's fresh seafood, as well as plenty of shopping and entertainment. Sun and sand, ecotourism, arts and crafts, archeology-you'll find it all in this tiny Central America gem, along with its main attraction: its people, who'll always greet you with a warm smile.
Visit Honduras
The second-largest country in Central America, Honduras has been blessed with abundant natural beauty, a rich and varied culture and a historical legacy that includes the greatness of the Maya. And while some of its attractions such as the spectacular Mayan city of Copen and the idyllic Islas de Bahea are known internationally, the country is still an oasis of calm, far from the maddening crowds. So come discover the original Banana Republic and you'll be swept off your feet!
Visit Panama
Panama means "the place of abundant fish," but people like to say that everything is found in abundance here. And it's true, as visitors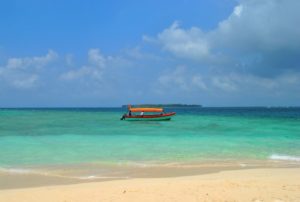 will quickly discover for themselves. You'll find an abundance of wildlife in Panama's many national parks, an abundance of white sand beaches, hundreds of islands, more banks and shops than you would have dreamed possible, the Panama Canal and, of course, a fantastic quantity of fresh seafood, including fish.
Panama's land with incredible beaches on two oceans; seven distinct Indian cultures; nearly 1,000 different bird species in vast national parks; over 1,500 islands perfect for diving, fishing, surfing and kayaking; fascinating historical monuments; and, last but not least-a thoroughly modern infrastructure. Welcome to Panamá, cultural bridge of the world. Panamá really is much more than a canal!
Visit Nicaragua
As the largest country in Central America, Nicaragua boasts a plethora of tourist attractions, which include volcanoes, lagoons, colonial towns, enormous lakes, archeological sites, beaches on two oceans, untouched coral reefs and the biggest Central American rainforest reserves. And as tourism becomes the focus of the nation's income, the infrastructure has rapidly developed to keep pace with the growing number of visitors. Hurry, now%u2026Paradise awaits!